Senior Masters has another NEW date
Due to a scheduling conflict with the center, the Senior Masters has been moved to April 24 and 25
2021 Michigan State Senior Masters Tournament
2019 Michigan State Senior Masters
Was Hosted by M-66 Bowl in Battle Creek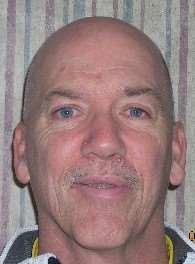 Congratulations to 
Our 2019 Senior Masters Champion
JOHN GOORMASTIC
John Goormastic of Westland won the 11th annual Michigan State USBC Senior Masters Tournament at M-66 Bowl in Battle Creek when he defeated Rick Wayne, also of Westland, 484–395 in the two- game total pins Championship match. Goormastic won $2,000 for first prize and Wayne earned $1,000 for finishing second.
Goormastic was seeded 10th with a six-game score of 1,352. He stayed in the winner's bracket by defeating Jeff Suma Sr. of Clarkston 443–419, Gerald Johnson of Taylor 498–400, Michael Snow of Windsor 460–364 and Troy Stus of South Lyon 464–421.
Wayne, seeded first with 1,531, defeated William Stephenson of Sterling Heights 407– 386 before getting knocked to the loser's bracket by Stus 462–384. Wayne fought his way back to the winner's bracket by defeating Suma 453–403, William Froberg of St. Joseph 472–413, Snow 477–416, Peter Kaczmarczyk of Warren 479–368 and Stus 481-404.
Stus, who finished third, defeated David Schumacher of Bloomfield Hills 486–454, Wayne 462–384, and Kaczmarczyk 478–453, before getting sent to the losers' bracket by Goormastic. Once in the loser's bracket, Stus lost to Wayne 481-404 and took home $750.
Kaczmarczyk defeated David Tulak of Taylor 487-397 and Bill Essman of Angola, Indiana 507-430 before losing to Stus. In the loser's bracket Kaczmarczyk defeated Schumacher 434-414 before being eliminated by Wayne 479-368. He finished fourth and took home $500.
The field of 68 bowlers averaged 208 for the six games of qualifying.
The top 16 qualifiers averaged 231 during qualifying and 219 in match play.
The Michigan State USBC Senior Masters Tournament is a USBC certified event operated by the Michigan State USBC.
Entire Entry Fee was applied to the Prize Fund
2019 MICHIGAN STATE USBC
SENIOR MASTERS TOURNAMENT AT M-66 Bowl
| | | | | |
| --- | --- | --- | --- | --- |
| PL | NAME | CITY | AVG | WINNINGS |
| 1 | John Goormastic | Westland | 242.50 | $ 2,000.00 |
| 2 | Richard Wayne | Westland | 225.70 | $ 1,000.00 |
| 3 | Troy Stus | South Lyon | 234.64 | $       750.00 |
| 4 | Peter Kaczmarczyk | Warren | 230.13 | $       500.00 |
| 5 | Michael Snow | Windsor | 223.07 | $       400.00 |
| 6 | David Schumacher | Bloomfield Hills | 226.56 | $       400.00 |
| 7 | Michael Calvin | Warren | 231.36 | $       350.00 |
| 8 | William Froberg | St Joseph | 222.36 | $       350.00 |
| 9 | Gerald Johnson | Taylor | 222.25 | $       300.00 |
| 10 | Bill Essman | Angola | 217.33 | $       300.00 |
| 11 | Jeffrey Suma Sr | Clarkston | 214.83 | $       300.00 |
| 12 | Steve Kenyon | Grosse Ile | 215.25 | $       300.00 |
| 13 | David Tulak | Taylor | 213.90 | $       250.00 |
| 14 | Aaron Staples | Canton | 220.60 | $       250.00 |
| 15 | Arnie Goldman | Warren | 219.00 | $       250.00 |
| 16 | William Stephenson | Sterling Hgts | 214.20 | $       250.00 |
SUPER SENIOR CASHERS
| | | | |
| --- | --- | --- | --- |
| George Phillips | Centreville | 1324 | $ 120.00 |
| Edwin Austreng | Waterford | 1293 | $ 120.00 |