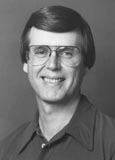 Dave, a native Detroiter, began his illustrious career as a standout in the "Detroit News teenmasters".
He was "ROOKIE OF THE YEAR" IN THE All-star Classic at age 21 and then he led the league for the next three years with an average of 208,210, and 210. He was the youngest bowler to capture a PBA national title, doing it at the age of 21. He won 19 PBA titles and still competes on the senior tour.
Dave won the ABC masters title in 1973 and the ABC Class doubles, with Bo Burton, in 1970. He also won the BPAA doubles with Tom Harnisch in 1965. He won the Detroit Association doubles title in 1962, and as a member of the Stroh's Beer Team, won the team title in the same year. He was also a member of the same Stroh's Beer team that won another team title in 1964.
Dave was the 1st team All American team in 1970 and 1971 and was on the second team in 1965,1968, 1969 and 1973. He also was second in the ABC Classic Doubles. He has three 3rd place finishes and three 4th place finishes in ABC. His 35-year ABC average is 199 and he has a 213 average in the ABC Master competition. His highest league average was a 230.
Dave has five 800 series with a high of 836. He also has 27 sanctioned 300 games. He was elected to the Detroit Bowling Hall of Fame in 1980 and the ABC Hall of Fame in 1985. He is also a member of the Kansas City Hall of Fame, and now a member of the Michigan State BA Hall of fame.
June 27, 1998