2015 - Tracey Weston-Kluck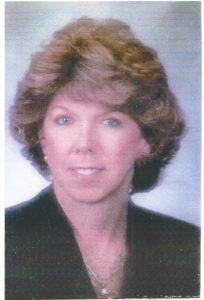 The Michigan State USBC WBA Hall of Fame for Star of Yesterday for 2015 is Tracy Weston-Kluck.
Tracy started as a youth bowler at Eastland lanes in the Cedar Point League. She continued bowling through her high school years, bowling for the Bay City Central Wolves High School programs.
Her accomplishments were amazing as she quickly established herself as one of the top female bowlers in the state.  She has bowled nine – 300 games, nine – 299 games, three- 298 games and three 800 series.
She was also the first women to bowl a 300 game in the Men's City Tournament – not just one but back to back.  She had the highest series by a women in the Bay City area- 848 (248-300-300).
Tracy was the first women to win the Mid-State Masters in 1990.
Her team finished second in the 1997 World Team challenge, they were beat by the Olympic Team USA.
She was a member of the Bay City "All Stars" team 6 years and the Saginaw "All Stars" 4 years.  She and her husband held the world record in 1997 for the most 300 games bowled by a husband and wife:  35 games.
She held the high average award for a female in 2000 for Bay City- a 218 and she was inducted into the Bay City Hall of Fame in 2004.
For the Michigan Women's State, Tracy holds the All Events Scratch title for the 2001 tournament. Her 2163 score broke the 74 year record at the time, for the highest All Events score ever bowled.
These are just a few of the long list of achievements that Tracy has amassed over the years.
On or off the lanes, she always has a smile and a helping hand for those who asked for help with their game.
Even though, because of a wrist injury Tracy no longer bowls, her accomplishments speak for themselves, and the MWBA is proud to induct Tracy into the MWBA Hall of Fame as a true "Star of Yesterday".