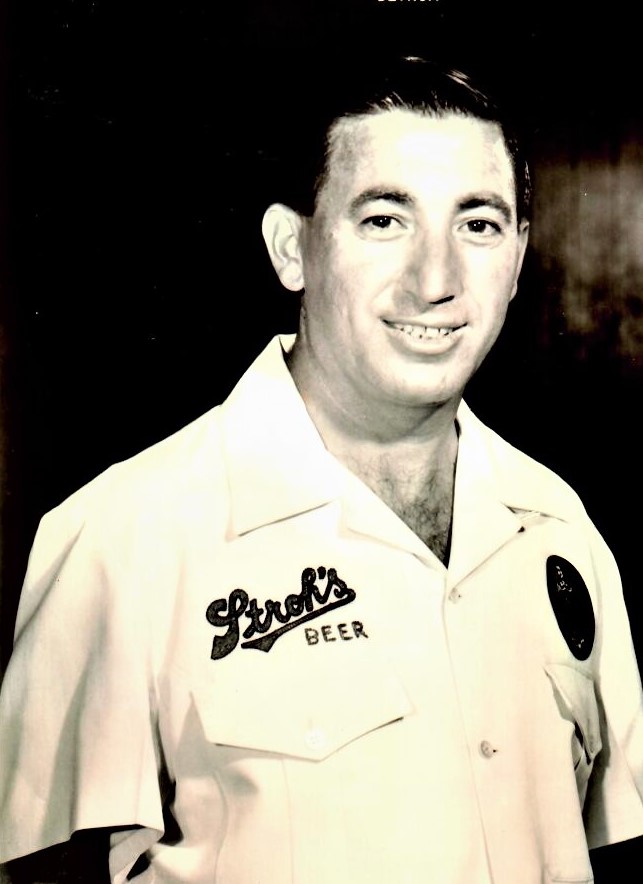 John Ruggiero, Jr. is being inducted into the Michigan State Hall of Fame as a "Pioneer of Bowling" for Superior Performance.  The native West Virginian was born on June 24, 1924 and died July 7, 2010. The following is a brief summary of John's accomplishments on the lanes.
John Ruggiero, Jr. joined the United States Air Force after his high school graduation. As an Air Force captain, he piloted B-25 Bomber and saw combat in various theatres during the war. Following his brave career in the Air Force, John returned home and earned a Bachelor of Science Degree in Business from Fairmont State College in 1951. That same year he would embark on a bowling career as well.
John Ruggiero, Jr. would become a very accomplished bowler and would assume the role of bowling administrator as well.
1952 – Becomes secretary of Fairmont, WV Bowling Association
1953 – Becomes President Fairmont, WV Bowling Association
1954 – Becomes (youngest at 30 years) West Virginia State Bowling Association
1955 – Moves to Detroit
1956 – Joins Detroit All-Star Classic
1961 – Becomes captain of Legendary Stroh's Team in All-Star Classic and is drafted 115th into National Bowling League and bowls for Detroit Thunderbirds
1963 – Becomes President of new Michigan Majors Bowling League
1970 – Retires from professional bowling
1973 – Becomes President of Great Detroit Bowling Association
1978 – Inducted into Detroit Bowling Hall of Fame
1981 – Becomes secretary of Detroit All-Star Classic (retires in 1987)
1987 – Inducted into Michigan Amateur Sports Hall of Fame
2002 – Bowls in 50th ABC National Championship in Billings, MT

Career High Average – 217   300 Games – 18     800 Series – 1
Michigan State Bowling Association Titles – Team – 4   Doubles – 1
The Michigan State USBC welcomes John Ruggiero, Jr. posthumously into the Hall of Fame.