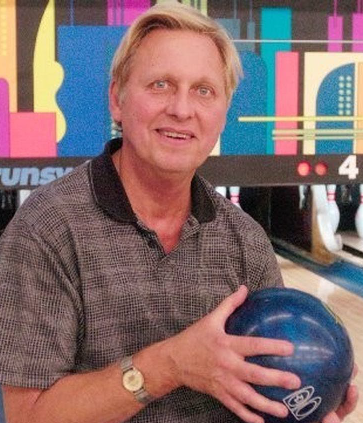 James was a member of the Bay City Bowling association.
His achievements include: member of the All-star teams for 22 years, Bowler of the Year in 1986-87, Michigan Majors Bowler of the Year in 1986, and Past member of the PBA 1981-1990.
James also gave back to the sport he loved by his service. He was on the Bay City Bowling Association board for 12 years as a director, a YABA coach for 25 years, High school coach for 3 years, and was a silver certified coach for 7 years. James also was a past director on the Michigan Majors and a Past President of the Bay City YABA, from 1995 to 2001.
In the local city tournaments, he won the Doubles portion three times (1972-1975-1986) and the All Events twice (1972 and 1975)
At the state tournament he placed first in the All Events actual twice, and was also on the Actual winning team in 1985 bowling in Lansing.
He had numerous other wins in tournaments throughout Michigan including: Bay City Times Doubles, Northeastern 3-man, Jimmy Diesler Memorial Classic, Firecracker Open Bay City, and took a 5th place finish in the Senior Thanksgiving Las Vegas High Roller in 2002. His wins in the Michigan Majors were 1982, 1983, 1990 and 1992.
James bowled in ABC Nationals for 27 years, state tournament for 32 years and City for 32 years.
He has rolled thirty-four 300 games, nine 299's, and three 800 series.
He was inducted into the Bay City Hall of Fame in 1988 and into the Michigan Majors Hall of Fame in 1993.