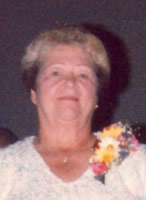 To be honored as Star of Yesteryear, you have to set some pretty good records and Dorothy Leinaar certainly qualifies.
She has participated in at least 38 State Tournament and, in 1942-43, Dorothy and her partner, Alice Haylette, placed second in Class D Doubles. She won both the Actual and Handicap singles in 1953. Although not Champions, Goebels 22, of which she was a member, placed second in the Team Event in 1954. 
She has won many titles in the Battle Creek City Tournament, being on a Champion Team eight times, Doubles twice and, in 1952, won the Singles title with High Tournament Series of 641 and game of 275. 
For her accomplishments locally, Battle Creek inducted her into their Hall of Fame in 1986. Evidently Dorothy makes lasting friendships for she has had the same partner for 44 years and is a member of the same team for 26 years. 
They must be good sports and fun to be with to accomplish this. 
In her years of bowling, her average reached as high as 177 and she rolled a high series of 687 during the 1975-76 season. Dorothy is still an active bowler and, at present, is carrying a 166 average. 
We wish her happiness in the future with many more years of bowling and even another title or two.