2021 - James "Bo" Goergen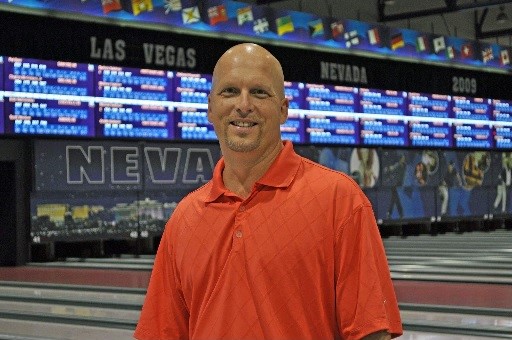 James "Bo" Goergen, a two-time Eagle recipient was born into a bowling family. In 1947, his grandfather built a 16 lane center in their hometown of Sioux City, Iowa. The center was run by the Goergens until 1986 when tragedy struck the family business. A sudden Midwestern storm came through the middle of the country. A lightning bolt hit the center and burned it to the ground. Bo was on his way to Denver to compete in a PBA Regional and had to take shelter under an overpass in North Platte, Nebraska to avoid the same storm.  Bo and his family were devastated by the center's demise. A year later, Bo's father through Sandy Hansell and Associates bought Northern Lanes in Sanford, Michigan and the family continued on in the bowling business. Bo followed the family to Michigan in 1997, after trying his hand at other ventures including telemarketing and managing bowling centers in suburban Chicago and Albany, Georgia. In 2015, Bo and his brother Rick bought Northern Lanes from their father. Today, the brothers manage the center together. In 2016, Bo applied to become the Executive Director of the Bowling Center Association of Michigan and holds that same position today.
As a passionate advocate of bowling Bo applied and was elected to the USBC Board of Directors in 2019. He applied for this position because the "Future of Our Sport" is of utmost importance to him. Bo is concerned for the health of our sport. His focus is on rules, format, and coaching. At Northern Lanes, Bo is proud of their strong youth program and feels the center has been blessed with a wonderful youth director in, Brenda Bovear.
On the lanes, Bo has had many successes at all levels. At the local level, since his move to Michigan he has won at least one local championship each year. On the state level, Bo has won a state team title in 2019 and in 2013 was the Senior Masters Champion. In the USBC Open Championships, Bo has earned two Eagles in his 42 consecutive appearances. In 2009, he earned an Eagle in Singles. Bo was so impressed and overwhelmed by the honor and the fanfare that accompanied it, he wished for his teammates to have the same experience. His wish was granted the following year when he and his team captured the Team All-Events. Bo has a career high average of 243, 38 – 300 games, and 31 – 800 series to his credit.
At the present time, Bo bowls two or three PBA 50 events each year but he concentrates most of his bowling energy on his son, Isaac and his budding bowling career.  
Congratulations and welcome to the Michigan State USBC Hall of Fame, James "Bo" Goergen.