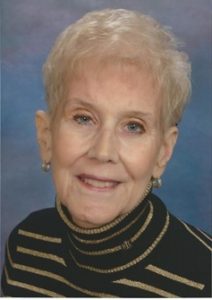 Our Hall of Fame Honoree for 2013, for Meritorious Service is Karen Newell from Scotts (Kalamazoo Association).
Karen received her love of bowling from her family. Her parents, Riley and Emma Stewart helped run the State Senior Tournament for several years, and both served on the State board. Karen will now be the 2nd mother/daughter combination inducted into the Michigan State Hall of Fame, joining her mother, Emma Stewart who was elected in 1982, also for Meritorious Service.
When she joined the junior leagues, she also began her long journey of service to bowling, by being the secretary of these leagues. 
In 1974, she was elected to the Kalamazoo Women's Bowling Association board. She has served on many committees over the years, including: Hall of Fame, Certification, Publicity, Legislative and Administrative Manual. She was elected to First Vice President in 1991 and President in 1998, an office she still holds today. She also organizes the Emma Stewart Queens Tournament (in honor of her mother) for Kalamazoo's high average bowlers, and also helps put together teams for the Benton Harbor Invitational Tournament each fall. 
Karen has served as a delegate from Kalamazoo, to 38 WIBC/USBC conventions and has participated in 39 WIBC/USBC national tournaments. She has also bowled in 34 Michigan State Tournaments, 3 Queens and several Michigan State Seniors tournaments.
She became a director on the Michigan State Women's Association Board of Directors in 2000 and has served on numerous committees, including: Legislative (13 years), Delegates Reception (1 year), Awards Banquet (12 years), Tournament Opening (1 year), Hall of Fame (4 years), Pioneer Club (1 year), Strategic Planning (6 years) and the Michigan Queens/Senior Queens (8 years) of which she serves as chair. 
In 2004, she became an Officer of the Board, and now serves as the "Sergeant-At-Arms" for the Michigan State USBC WBA. 
Although Karen has had health issues recently, we never hear her complain and she continues to challenge herself to keep going — to bowl and to serve both locally and at the state level. We applaud her courage and her commitment to the sport of bowling and feel she truly deserves this honor.