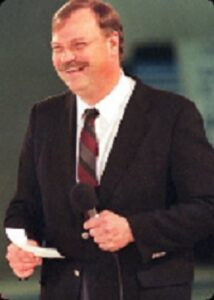 Lee Snow is being inducted into the Michigan State USBC BA Hall of Fame for Superior Performance
Lee was a member of the Michigan State Team champion in 1982 and 1993; and Michigan State All-events champion in 2005.
In Detroit he was a member of the Greater Detroit BA Team champion in 1982 and 1995 and Greater Detroit BA Doubles in 1983 and 1984. Lee was named to the Detroit All City team six times, and five times to the Detroit Senior All City Team. In 2007 he won the Metro Detroit USBC Association Senior Masters tournament.
He was elected into the Detroit Bowling Hall of Fame in 2003. He also is a member of the Michigan Majors Hall of Fame and the Petersen Classic Hall of Fame.
He owns three Michigan Major Titles, two PBS Regional titles, and one PBA Senior National title.
Other titles to his credit are the ACUI College Championship in 1973, Ann Arbor All-Events champion in 1973; Bowlers Journal Classic Division champion in 1979 and the Petersen Classic championship in 1993.
He has thirty-three 300 games and eleven 800 series with 836 as his highest. His high average was a 230.