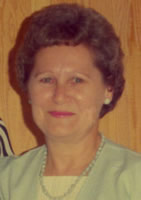 Shirley started her bowling career in 1959 and became involved in every aspect of the game. As President of the Wednesday Morning Coffee League, she was automatically a member of the board of directors of the Midland Women's Bowling Association. She became enthusiastically involved serving as Sgt-at-Arms for four years. She moved on up to become Secretary for seven years and then as President for five years from 1981-1986. 
Shirley is also interested in youth bowling and was involved locally as well as on the State level, serving as director and officer of both the Midland YABA and the Michigan State YABA for eighteen years. 
For her outstanding performance locally, Shirley was elected to the Midland Bowling Hall of Fame in 1986. 
Shirley does not take a back seat for her bowling ability either. She was Midland All Star Bowler in 1970 and 1971. Has been on the City Championship Team five times, Actual Doubles Champion in 1968, Actual and Handicap Singles in 1978 and Actual All Events Champion in 1966. 256 is her highest game, 653 her best series, and carried an average of 181. She was named Midland's Bowler of the Year in 1967.
On the State level, Shirley became a Director in 1975 and served in that capacity for eleven years. She was elevated to Fifth Vice-President in 1985. A very active member, she served on many committees: Finance & Budget, Tournament Rules, Awards & Services, Credentials, Nominating, Hall of Fame, Legislative and Scholarship. When the opportunity presented itself, she ran, and was elected Secretary-Treasurer of the Michigan Women's Bowling Association in 1988, which is her current position.
Shirley is highly regarded for her abilities locally and on the State level and is truly deserving to be named for Meritorious Service.