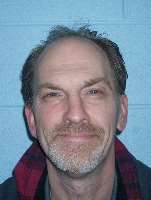 Kurt is being inducted into the Michigan State USBC Hall of Fame for Superior Performance.
In 1993 he won the first of three Michigan State team titles with Lou Magic State Farm.
The others were 1997 (Ansara Parkway) and 2011 (S&B Pro Shop #1). He also won Michigan State All-Events in 2011.
His high career average was a 242 in the 2006-2007 season. Kurt has rolled over thirty 300 games, including 16 in PBA competition and seven 800 series with his highest being an 816.
He was inducted into the Detroit Bowling Hall of Fame in 2015 and has been a member of the All City Selection for Metro Detroit six times.
As a professional he won the Professional Bowlers Association Peoria Open in 2001, two PBA Regional titles and PBA Regional Rookie of the Year in 1998.
He was a member of the ABC Team Champions Dan Ottman Enterprises in 1997.
Other titles include three Michigan Majors, four Brunswick World Team Challenge, six High Roller, Hoinke team, Hoinke team clash and Cleveland Kickoff Classic.
Kurt was also the Michigan State Masters Champion in 2018. 
A well deserved addition to the Michigan State Hall of Fame.