1997 - William "Billy" Golembiewski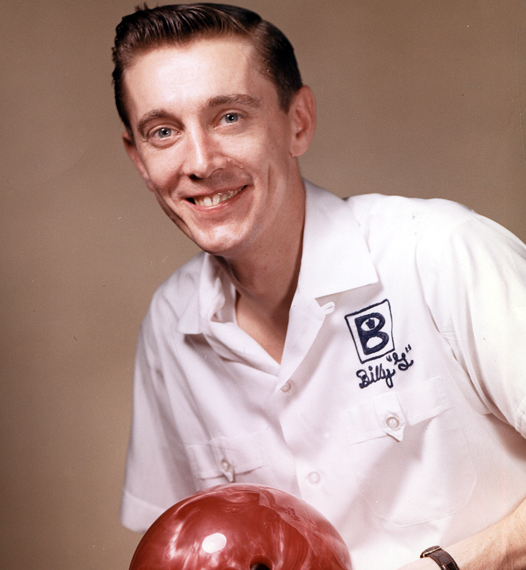 Sportswriters tagged Golembiewski with the name "Billy G" early in his career, and that was the way he was known to thousands who watched him perform. The 5-foot-8, 135-pounder was a great example of how little men can do big things in the bowling game. He had an outstanding career as a member of the Stroh's and Pfeiffer's Teams in Detroit. Billy has bowled for over 50 years in Michigan.
He was one of only three men to have won two ABC Masters titles. He won in 1960 and again in 1962. He also won the ABC team event and Team All Events in 1959 and the classic doubles in 1963, He was also second in the Masters in 1959, twice second in the Classic team, 3rd once and 4th with two Classic teams and fourth with Ed Lubanski in the Classic doubles. His 32-year ABC average is 198 and averaged 206 and 208 in the Masters.
Billy was a member of the Association team champions in 1958 and he also won the doubles in 1960. He won the State doubles title in 1958 and again in 1961, and was also a member of team champions five times.
He was the King of Bowlers in Detroit in 1958, 1959, and 1961 and held Detroit's all-time high leagues average of 234 until 1987.
He has three 800 series with an 826 the high. He has rolled three 300 games. He was elected into the ABC Hall of Fame in 1977 and the Detroit Hall of Fame in 1979. And now is a member of the Michigan State Bowling association Hall of fame.