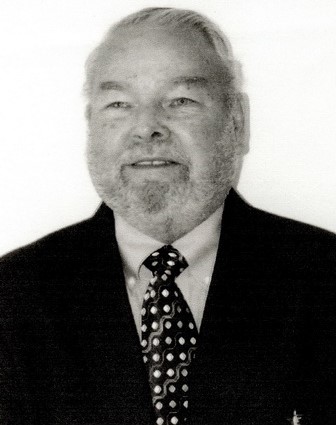 John Haddaway is being inducted into the Michigan State USBC BA Hall of Fame for Meritorious Service.
John began his bowling career in the 1952-53 season. He held various league officer positions, including league secretary throughout his bowling career of over 40 years.
In 1958 he was elected to the Board of Directors of the South Haven-Bangor Bowling Association and served as Association President in 1963. He remained on the board for 15 years. In 2002 John was the first person elected to the South Haven- Bangor Bowling Hall of Fame.
John was elected Zone Director of the Michigan State Bowling Association in 1972, representing bowlers from Southwestern Michigan. After serving as Zone Director for nine years he was elected Second Vice President and subsequently elected President of the MSBA in the 1982-83 season. He was instrumental in the South Haven-Bangor area hosting the September Jamboree, the first and only time it has been there.
His largest contribution to the state association was serving as chairman of the Audit Committee for many years. During his tenure he served on many other committees including the Finance Committee, chairing many of them
John has missed only one meeting in the 37 years of service to the state association