The 2022 Womens State Championship will be held in Muskegon
To register a team or d/s, you must login with your community login email address.
Watch the step by step video.
To register online – you will need:
Bowler Id#'s
Average 
Credit Card
Note: When registering teams, if there are not enough "4" spots available but there are spots available in the "5" and vice versa, call the office, we may be able to switch from one to the other (4 to 5 or 5 to 4).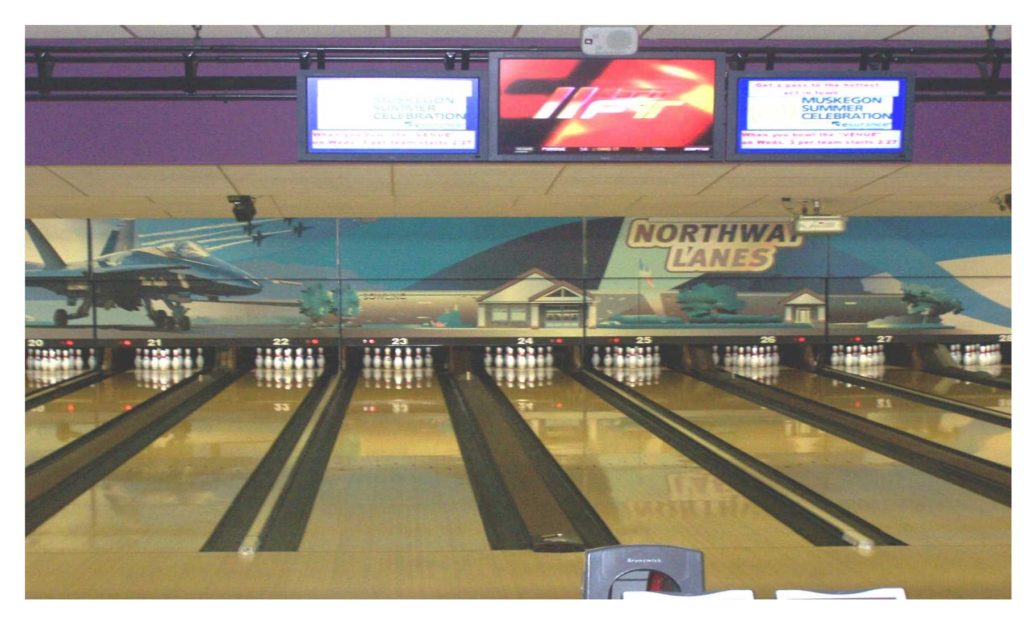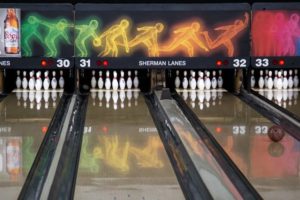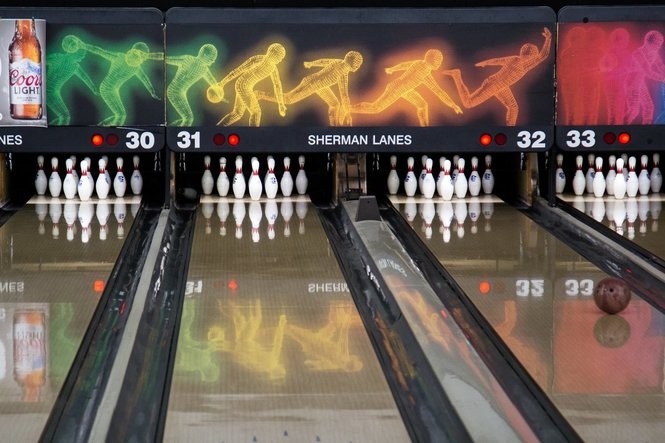 For those of you wishing to file a hard copy of the entry – click on button – (there is an extra fee to do so). Checks or cash only – no credit cards.
To complete a fillable entry, make sure you save it with a DIFFERENT NAME or it will be blank
For those of you who are not currently bowling in a certified league, you may purchase a membership at:  http://www.bowl.com/Join/ 
Please DO NOT click on "do not share, etc" – if you do we cannot verify your membership!
BRACKETS…… (please note that the local association has the right to limit how many a participant may get into).
How Do Brackets Work?
Each bracket will include eight randomly selected bowlers on your squad. You need to bowl a higher game than the bowler you are paired against to advance out of each round. If you win all three matches, you win your bracket.

Traditional brackets cost $5 each and are normally offered in team, doubles and singles. (Handicap and/or Scratch). You can enter 1 or more at $5 each and indicate whether you want Handicap, Scratch or both for each one.

First place is $25 and second place is $10.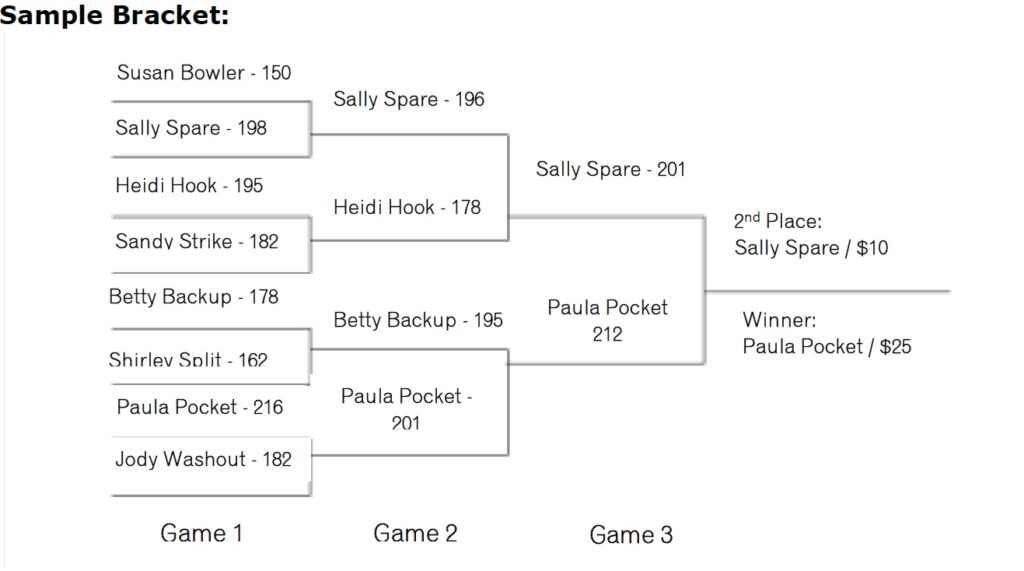 Final Results of 2020 Tournament
Cut short by Covid
Results and prize lists are based on the 4 weeks of competition prior  to our forced shut-down due to the Covid-19 virus.
2020 Prize List
Based on number of participants that bowled – Checks have been mailed directly to each winner – Please cash promptly
2019
2018
2017
2016
2015
2014
2013
2012
2011