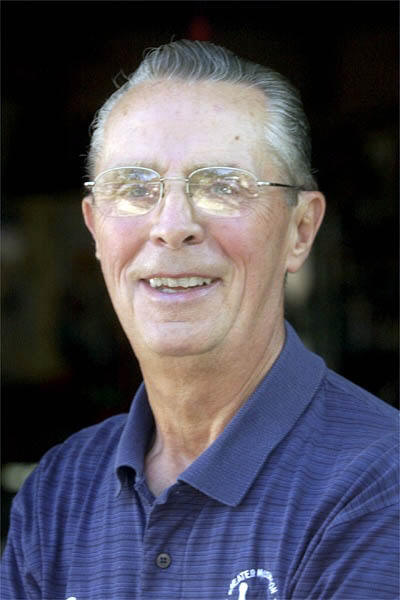 Jerry began his local bowling career in 1959, returning from four years of service in the United States Air Force. While in Japan, he started his bowling service as President of one bowling league and Secretary of another.
Jerry was elected to the Greater Muskegon Bowling Association Board of Di­rectors in 1969 and served as its President in 1979-80. In 1982, he was elected Secretary -Treasurer of the G.M.B.A. and still holds that position.
He was instrumental in forming the Greater Muskegon Bowling Hall of Fame in 1995, and has been it's President for ten years .
Jerry was elected to the Board of Directors of the American Bowling Congress in 1990. He has served on many committees such as the High Score and Awards Review, Jurisdictional Directors Committee, Data Processing Committee and cur­rently on the Association and Leagues Committee.
One of two directors in the state of Michigan, his territory carries him from the Indiana border to the Straits at the Soo, with a dividing line down the middle of the state.
Jerry has been the Assistant Tournament Manager for the Michigan State Mens' Tournament for the last eight years and was in charge of the Team event competi­tion .
Jerry received the Meritorious Service Award presented by the Michigan State Bowling Association in 2001 and was granted Life Membership in the M. S. B. A. in 2002.
Jerry was elected to the Greater Muskegon Bowling Hall of Fame in 2000, and the Michigan State Bowling Hall of Fame in 2004 for his service and dedication to the game of bowling .