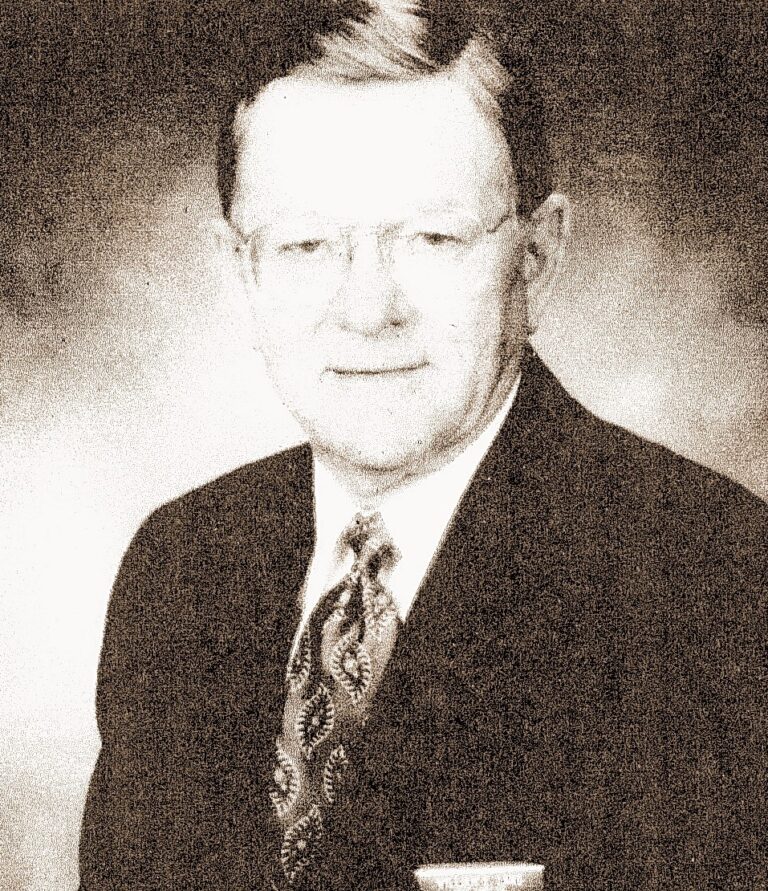 Bill started his bowling career in 1956 in the Oldsmobile # 5 league in Lansing. He bowling in this league for forty-nine plus years and was league secretary for eighteen of those years.
In 1968 Bill was appointed to the Lansing Bowling Association Board of Directors and became deeply involved in the City Tournament operations as the Scorekeeper Coordinator and as an office worker. In 1980 The Lansing Bowling Association Secretary resigned, Bill was a natural to succeed him, which he did for the next twenty years. As association Secretary, he brought the Lansing Men's Bowling Association into the complex computer world in a very professional manger, making it the envy of other local associations throughout the state and earned him the respect and gratitude of the Lansing bowling community.
The dedication and accomplishments of William Land did not go unnoticed. In 1999 Bill became a life member of the Lansing Bowling Association and he reached the pinnacle of Lansing bowling when he was inducted in to The Greater Lansing Area Bowling Hall of Fame in 2000.
Bill was elected to the Michigan State Bowling Association board of directors in 1988 and became the second vice president in 1998, First Vice President in 1999 and gained the Presidency of the MSBA in 2000. Bill was named Director of the Year in 1997, awarded the Meritorious Service Award in 2002 and finally the Yearbook/Tournament Dedication in 2006.
Congratulations Bill, you are very worthy of being elected to the Michigan State USBC Bowling Association Hall of Fame, you have earned it.