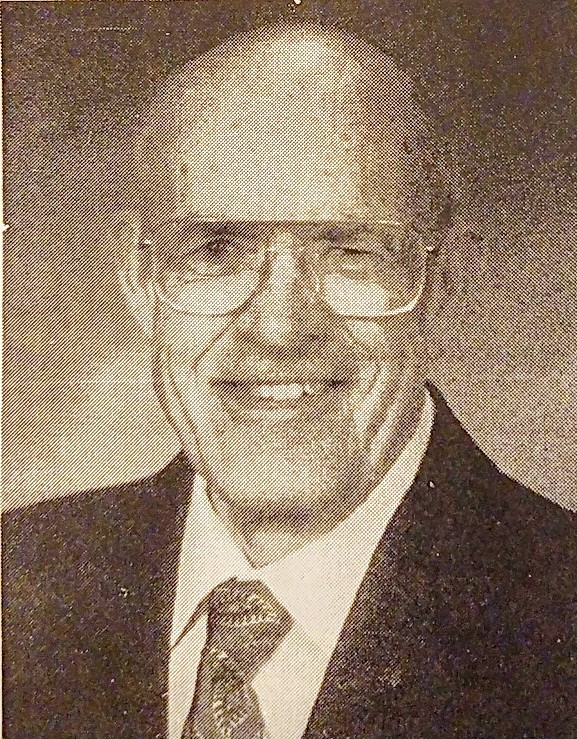 Bill was an all around funny and caring person and his dedication to the game of bowling at all levels was one of the highlights of his life, which he lived to the fullest .
His involvement in bowling started as a pinsetter at Michigan State Uni­versity .
He was elected a director of the Michigan State Bowling Association in 1977. Bill chaired most of the committees at one time or another as he worked his way up the ladder, his favorites being the By-Laws and the Rules .
He was elected Vice-President in 1988 and became President of the MSBA in 1989 . Bill was awarded the Tournament Dedication in 1991 and the Meritorious Service Award in 1995 .
Bill served as Executive Director of the Port Huron Bowling Association for 33 years and was secretary of the Port Huron City league for eight years .
Bill was instrumental in establishing a Youth Scholarship Fund and was dedicated to getting youths interested in the game of bowling .
Starting in 1975 , Bill wrote a weekly column "The 11th Frame "  in  the Port Huron Times Herald and also went on the air with a weekly radio show called "STRIKES and SPARES " on WHLS Radio .
He bowled in 39 State and 37 ABC Tournaments. In 1990, he  teamed with C. Lyle Smith to win the State Senior Doubles Championship .
Bill was known as "Mr. Bowling" in Port Huron and in 1993 was inducted into the Port Huron Sports Hall of Fame .