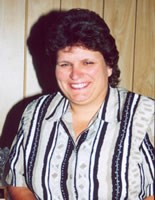 For her outstanding records, Betty Trimper is eligible to be inducted for Superior Performance.
She not only has one but two 300 games and an 816 series to her credit, as well as many 700 series and games of 275 through 297. She has carried a 200 plus average for many years and currently, 219.
In the Michigan Queen's Tournament, Betty qualified as Queen not only once, in 1994, but again in 1998. Only two others have two Queen titles – Dina Manni-Jones and Sandra Schultz. 
Locally, Betty won the Actual All Events in 1992 and was named to the Detroit Women's Bowling Association All City Team #1 twice and the #2 Team twice.
Betty is still in her prime and will roll many more high games and high series and she certainly earned her place in the Michigan Women's Bowling Association Hall of Fame.