2010 - Nicole Idziak-Owsley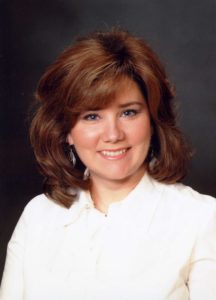 Being honored by the Michigan Women's Bowling Association is nothing new to Nicole. In 1998 she was the recipient of the Star of Tomorrow Scholarship and at that time she had already earned five Youth titles in the Michigan Junior Masters Association. 
Since then she has attended college, married, became the proud mother of 3 boys and 1 girl and worked for her husband's trucking firm.
In her spare time she continued to bowl and especially enjoyed bowling in the Michigan Women's State Tournament. She placed first in Doubles Actual and Handicap in 1996; Actual All Events in 1997 with a 2044; Doubles in 2006 with 1421 (her score was 691); 2007 with 1424 (her score was 739) and in 2008 she placed 2nd with a 728.
In 1993, Nicole was the Michigan Queen and rolled a 290 game in the stepladder finals. She competes every year and in 1996 she placed fourth. Her honors include high placements in the Lansing and Detroit Queens, six team titles with Morehead State and the previously mentioned five youth titles. 
Nicole has earned many awards in her Metro Detroit local tournament, made the All City Team 1st Team five years and the 2nd team two years. She has nine 300 games, a high series of 815 and many 700 series. She was on the 2006 USBC National Record for High Average for a five Woman Team (236 average) and the 2009 USBC National Record for a four Woman Team Total of 2,963 with her contribution of 739.
She is currently bowling in three leagues and carrying averages of 222, 220 and 219.