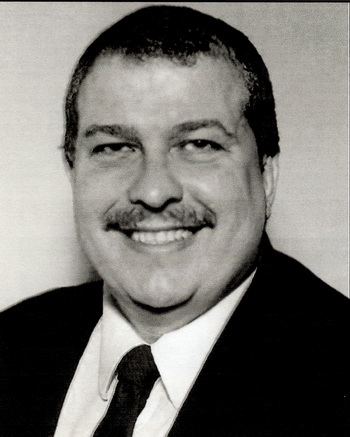 Dan Ottman is being inducted into the Michigan State USBC BA Hall of Fame in the Veteran's Category.
Dan was an outstanding bowler, excellent bowling writer, tournament organizer and bowling administrator.
He bowled for over 40 years; carried a high average of 231, high series of 858 and had six additional 800 series. He also recorded twelve 300 games.
In 1993 he was a member of the Lou Magic State Farm team which won the Michigan State team title. He also was an avid squad organizer for this tournament for several years.
Dan won two titles in the ABC tournament, team event in 1997 and team all-events in 1999. His career average in the ABC tournament for 26 years was over 200.
Locally he won the Greater Detroit Bowling Association Doubles title in 1986, was inducted into the Detroit Bowling Hall of Fame in 1997, was awarded the Thomas McKay Award in 2004 for lifetime achievement and named to the Detroit All City team four times. He also served on the GDBA board for three years.
Twice he led the Detroit All-star Classic in average, was All-Star rookie of the Year, and served as All-Star league secretary for 12 years.
In Michigan Majors competition, Dan won two titles and was a member of the Board of Directors for over 15 years.
One of Dan's crowning achievements was being co-founder and Executive Director of the Michigan Junior Masters Association (MJMA) from 1986 until his death in 2004. He had a passion for top flight youth bowling and loved to challenge youth bowlers with a variety of lane conditions. Many of today's stars under the age of 45 competed in the MJMA and credit Dan for preparing them for the sport.
Dan also served as Tournament Director for the Headquarters Region of the PBA.
In 2007 Dan posthumously received the "Joyce Deitch Trazelblazer Award "from the USBC.
Dan passed away on July 31, 2004 at the young age of 47.