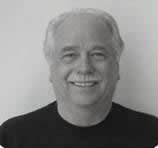 The Michigan State USBC BA proudly honors the addition of Mike Braun to the Michigan State USBC BA Hall of Fame for Superior Performance.
A veteran bowler of over 60 years, Mike Braun has not only excelled at the local and state level but has taught the game to over 4,000 students.
At the Michigan State level, he won his first state title in 1966 in all-events. That was followed by a singles title in 1982 and a team title in 1992.
He's done very well at the local level in Lansing. He has won 28 city titles, 4 UAW state titles, 3 UAW National titles, and 35 senior "mini matches" titles. He was also  part of the King and Queen city champions in 1987 and 1988.
Additionally in Lansing, he was elected into the Lansing Area Sports Hall of Fame ( 2000) and the Lansing Bowling Hall of Fame ( 1992). He was named to the All City teams 23 times, (each time as team captain) four as a bowler under the age of 55, 12 as a senior bowler and 7 times as a SUPER senior bowler. He was named "Bowler of the Year" in the 1990-91 season.
Mike has had sixty-five sanctioned 300 games and twenty-eight sanctioned 800 series with an 868  (6th highest in the history of bowling).
His high career average is 237 and that was achieved in 2015-2016 at the age of 73.
For 26 years he served as a bowling instructor at Lansing Community College