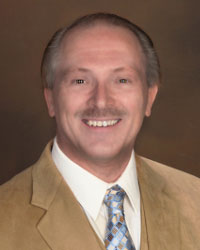 Harold started bowling in Youth leagues, went to college competition where he won numerous individual and team championships.
Some of his records include the PBA Tour Championships with five National and twelve Regional Titles, along with an International victory in the SCO in Finland in 1990. In August of 1993, he set a PBA record of 239 consecutive tournaments bowled. As of 2002 , he has bowled thirty-three 300 games, thirteen 299 games and twelve 800 series, his highest series being 847 and highest average of 240.
Harold was a member of the Bonanza Enterprises Team that won the 1982 Michi­gan State Team Actual Championship and also has three GDBA Championships.
Harold was Michigan Majors Bowling Association Bowler of the Year in 1984, Greater Detroit Bowling Proprietors Association Bowler of the Year in 1985, Bowlers Journal All-American Second Team in 1992.
Harold was elected to the Greater Detroit Bowling Hall of Fame and the Michigan Majors Hall of Fame in 2002 .