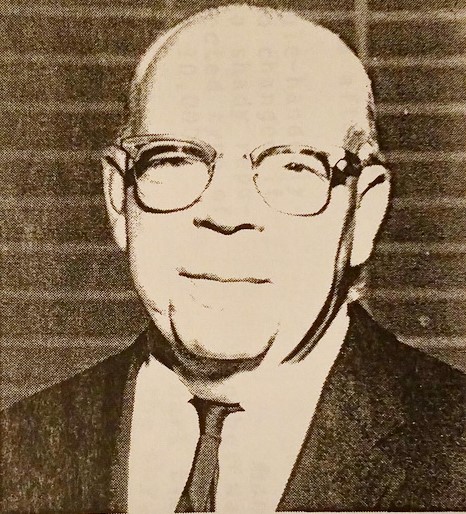 Hans started bowling in Detroit in 1912, at Woodard Avenue Lanes, and moved to Monroe on 1919. He immediately joined the Monroe City Bowling Association and was elected secretary that same year.
In 1937 he became treasurer.
The association was organized in 1932 and affiliated with ABC in 1937-38 and Hans was, until he passed away in 1976, the only secretary of the Greater Monroe Bowling Association.
He bowled in three leagues and was secretary-treasurer of each: Saturday Night league, Thursday Night league and Monroe City league. The first association bowling banquet was held at the Music Box in 1932 and the Detroit Stroh's team were the guests.
He served as a Zone 2 director for the Michigan State BA, for 12 years; was elected vice president in 1972. He was elected President in 1973. He was also elected to the Seniors Bowling Association, serving as their President in 1973. His efforts also brought the Senior tournament to Monroe
He was instrumental in securing the state bowling tournament for Monroe, in 1971 (this was the 68th tournament for MSBA) He served as a delegate for the ABC convention for over 30 years, and also bowled in the tournament. He secured many entries for city, state and nationals for 49 years.
Hans started the bowling banquets for the city tournament winners in the Chicken Coop; starting in 1925 until 1943. He held a father/son and father/daughter +mother, son/mother + daughter, tournament each year.
Also, an "Old Timers" tournament, along with a Christmas Parties for bowling and business associates which he did for over 48 years, something everyone loved and talked about.
His association referred to Hans "as the guiding light of bowling in Monroe" He bowled in every season  and even at the time of his death (1976) he was a member and a secretary of three different leagues.
His induction in the Michigan State BA Hall of Fame was June 1996.