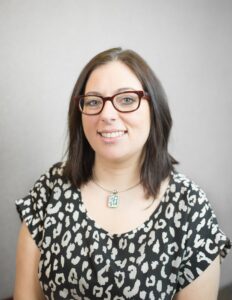 Her first memory of bowling was around the age of 7.  Nicole's dad thought it would be something fun for her to try.  Nicole remembers really flourishing with bowling around age 14 or 15 when she won her first state youth title. 
Her #1 fans – were her parents.  Her mom was so supportive, coming to tournaments and cheering her on and  her dad was always behind her no matter what, telling her to   follow through…
 Some of her Coaches were: George Bogden and Tom Stockton from Sterling Heights Stevenson High School Bowling, Bill Straub and Paul Klempa from University of Nebraska, those who ran tournaments and leagues: Dan Ottman (Michigan Jr Masters Association – MJMA), Linda Malavolti (Bowl One Saturday Morning Youth League) and, Sharon Schildroth (MI State Youth Bowling).   Nicole would  like to thank her husband for all of his love and support as well.
A few highlights from her career:  Winning 2 NCAA National Titles at Nebraska, Induction into the Detroit Bowling Hall of Fame, becoming the first woman to win the Metro Detroit Men's City Tournament – Singles title.
In the Michigan State Tournament she has several titles as well, including doubles in 2006, Team in 2009, Team/ All Events in 2010, Team and Singles in 2012.
Nicole let us know: "Bowling has really brought so much to my life.  Without bowling, I would not have gone away to college, been able to travel the country, and have met so many amazing people, including my husband.
The Michigan State  USBC Hall of Fame welcomes you.