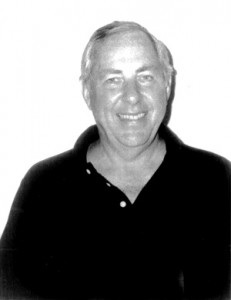 Jerry Nutt would wear many hats during an impressive bowling career which would cover some fifty plus years. His career highs included an 803 series and a high game of 300 and a high average of 220. In 1972, Jerry Nutt paired with Bill Stanfield and bowled a 1350 actual series which won them the famed "Eagle" known as an ABC National Championship. Jerry has bowled in more than thirty ABC National Tournaments.
Jerry has served the Bowling Community in a number of ways . He was A Bowling proprietor for over twenty years and created the WOTV Bowling Clas­sic in 1972 and served as its Tournament Manager for its seventeen year run. His proprietor involvement included service on the local Greater Grand Rapids Bowling Proprietors Board of Directors as director and twice as their Presi­dent. He served as director on the Michigan State Bowling Proprietors Association for fifteen years and was instrumental in the development of the Bowl­ing Proprietors Insurance Group in 1981.
Jerry found time to be the recording secretary of the Grand Rapids Bowling Council for many years and was an integral part of an annual Charity program which raised thousands of dollars for local charities . The dedication and ac­complishments of Jerry Nutt did not go unnoticed. He was elected to the Greater Grand Rapids Hall of Fame.