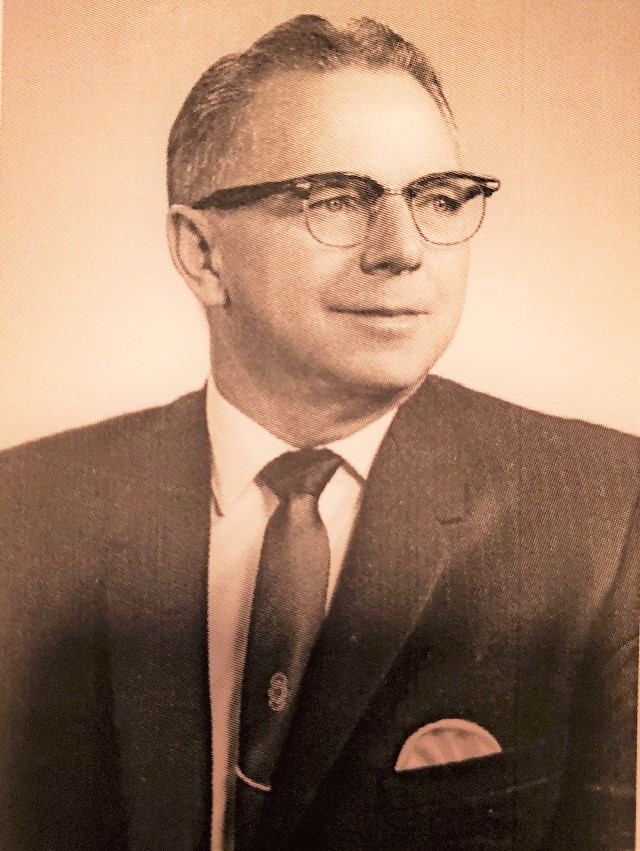 Wally was born in October 1911.  With his kind and considerate personality combined with his highly qualified and firm leadership over the past years has achieved many outstanding contributions to the game.
He began his bowling career in 1929, by 1943 he was serving as a bowling league officer. He was elected President of eight Dow Plant leagues consisting of 110 teams.
His leadership and interest in the game received support from the Bay City Bowling association bowlers by electing him Association Secretary in 1944. He held this position for 31 years.
While serving as secretary, he started several tournaments and events and did promotion for teams to enter the state and ABC tournaments. These tournaments/events included: President-Secretary tournament, Annual City tournament, Champions Banquet, Junior bowlers' program, Senior leagues and All state teams.
Wally was appointed to the Michigan State Bowling association in 1948 as Zone 9 Director. In 1960 he was elected to the position of Vice President, and served as President for the 1964-1965 season.
Another step-in serving bowlers, Wally became an ABC Director in 1968 replacing Ruben Kern of Frankenmuth who retired. This position he held until 1975.
Wally was inducted into the Michigan State USBC Hall of Fame in June 1997.