2019 Open State Championship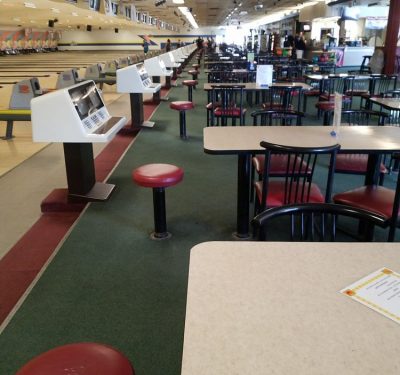 Hosted by Grand Blanc Lanes
and the
Greater Flint Area USBC
5301 S Saginaw – Flint Mi 48507 – Phone: 810/771-4273
We hope you will join us
Call us at 616/635-2032 for reservations and availability
Unofficial Leaders After Week 9 Competition
Leaders After Nine Weeks of Competition
To View Results, Click on Event, hit ctrl F and type in name or entry number
High Scores Rolled to Date

Eddie White, Grand Rapids - 802
Kenneth White, Roseville - 300 Game - Team

Charlie Brown, Grandville - 300 Game - Doubles
Tod Grams, Zeeland - 300 Game - Doubles
Joshua Snay, Clinton Twp - 300 Game - Team
Jacob Yazell, Louisville - 300 Game - Team

Bryan Green, Clarkston - 300 Game

Todd M Johnson, White Lake - 300 Game
Scott Honeysett, Grand Ledge - 300 Game

Late entries will be accepted on a space available basis – call the office at 616/635-2032 for availability. Full fees plus $5/person late fees must be paid no later than Tuesday, noon prior to date(s) of competition. 
NO WALK-INS
Please note Optional All Events fee is $10 not $5 as it appears on printed copies. Our apologies for this printing error.
When completing the fillable entry, please remember to save with a different name before printing.
To easily find a name, hit ctrl F, and type the last name – it will go directly to that name
Every effort has been made to insure the correct representation of these averages. Should you have questions or concerns regarding these averages or find that someone is not listed – please phone Mark Corbiser at 989/732-9723 or 989/980-4518.
Mark is the individual who has compiled these records and should be able to assist you.