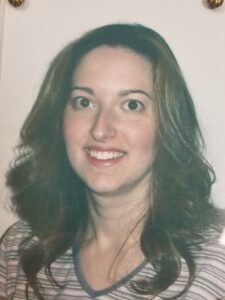 We can see why Cyndi was suggested for the Michigan State Hall of Fame, as her credentials say it all.
She was the Michigan State Women's Bowling Association "Star of Tomorrow" in 1994. She had the privilege to travel to England, Scotland, and Australia with the MJMA representing YABA .
Her state titles include a team –first place in 1998, and another team title in 2017, a doubles and All Events in 2018.
She has participated in the Queens for over 15 years, with a 2nd place in 2010 and a 3rd place in 2017.
She has rolled seven 300 games, five 800 series, three 299 games, two 298 games and one 297 game.
She carried a high average of 233 in the 2003/04 season, which tied, with Aleta Sill, the highest average in the Detroit Association for women.  Cyndi  has carried a 200 plus average for her entire adult bowling career.
She posted the national record for women's team single game in 1997/98 with a score of 1328 and another national record for first women's team to bowl a 3600 series in 2000.
She also owns her own pro shop in Skore Lanes, Taylor, she has been on staff with Hammer/EBI International for 6 years and been on staff with Turbo since 2009.
She was inducted into the Tri-City Hall of Fame( 2006) the City of Taylor Hall of Fame (the only women inducted for bowling) and the Metro Detroit USBC Hall of Fame in 2013
The Michigan State Hall of Fame welcomes you.