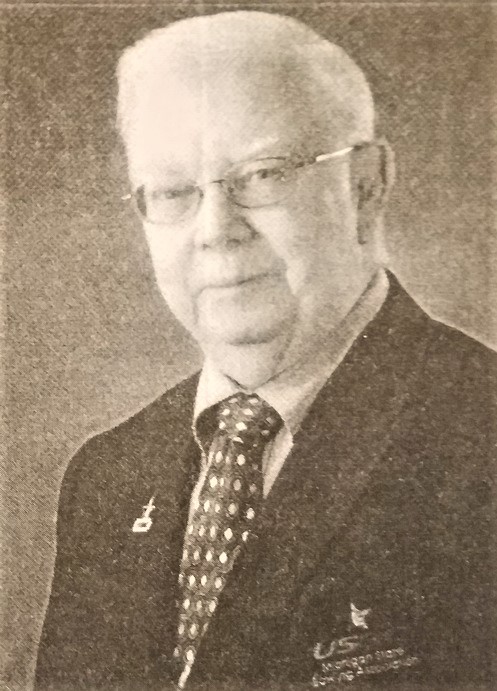 Robert Gilbert is being inducted into the Michigan State USBC BA Hall of Fame for his dedication to the sport of bowling and the Michigan State association in the Meritorious Service category.
Gilbert was appointed as a Zone Director for the Michigan State BA in 1997 and served in that capacity until elected Michigan State USBC BA President in 2008. He was elected Life Member in 2009. He received the tournament yearbook dedication from the Michigan State USBC BA in 2008. He was elected as a Director for the Michigan State Senior Bowling Association in 2010.
Locally in Bay City, Gilbert was elected as the Director in 1983, Vice-President in 1989, President in 1993 and Life Member in 1995. He served on many committees including audit and chaired the yearbook committee for 14 years. In 2006 he received the Merit Award from the Bay City Bowling Association for outstanding service. He served as a delegate to the ABC Convention for 25 years beginning in 1979.
He also served as chairperson of the Bay City Bowling Hall of Fame for eight years and was inducted into the hall in 1998.
As a bowler his high game is 300, high series 787 and high average 200. Gilbert won the Bay City 700 Club tournament in 1982, the Captain/Sponsor tournament in 1985, the Bay City doubles in 1996, Bay City team in 1997, senior division of the 700 Club tournament in 2002 and senior team event champion in 2005. He has bowled in 33 Michigan State tournaments.
The Michigan State USBC BA proudly honors the addition of Robert Gilbert to the Michigan State USBC BA Hall of Fame for Meritorious Service.