Congratulations to Justin Knowles our 2022 Masters Champion
Back to back Masters Championships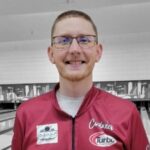 JUSTIN KNOWLES WINS MICHIGAN STATE MASTERS TOURNAMENT
AT THUNDERBOWL LANES IN ALLEN PARK 
Defending champion Justin Knowles of Okemos west back-to-back as he won the 2022 Michigan State USBC Masters Tournament at Thunderbowl Lanes by defeating Mason Brantley of Detroit 543-406.
Knowles qualified third with a six-game score of 1471. In match-play he stayed in the winner's bracket with wins over John Robertson of Waterford 464-371, Carleton Chambers of Detroit, 511-485, Scott Matthies of Owosso 508-408, and Brantley 487-460.
Brantley qualified ninth with 1390. He defeated Michael Calhoun of Wyandotte 487-454, Robert Wood Jr of Waterford 472-420, and 2022 Senior Master's champion Gerald Sikora of Ecorse 364-326. Brantley was knocked to the loser's bracket by Knowles, but advanced to the championship match by defeating Scott Matthies of Owosso 450-390.
Wood Jr. qualified first by averaging 254.5 for a six-game series of 1527. He defeated 2012 Masters champion Brian Waliczek of Frankenmuth 498-439, and then lost to Brantley. In the losers bracket, Wood Jr was sent home by Lonnie Jones of Ypsilanti 509-443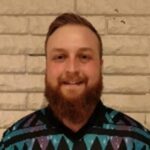 Scott Matthies had the high game in qualifying when he bowled a 300 in his sixth game of a 1489 series, which qualified second.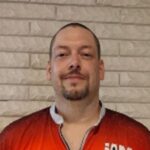 Corey Miller of Waterford opened match-play with a 298 in a 521 series against Jesse Koch's 501, and then Miller bowled a 300 when he defeated Robertson 527-434.
Jim Hall of White Lake was the high senior non-qualifier with a series of 1120.
The field of 60 bowlers averaged 206.38 during the six games of qualifying.
The top 16 qualifiers averaged 235.58 during qualifying and 223.20 in match play.
The Michigan State USBC Masters Tournament is a USBC certified event operated by the Michigan State USBC.
Entire Entry fee was
applied to the Prize Fund
| | | | |
| --- | --- | --- | --- |
| PL | NAME | CITY | WINNINGS |
|   |   |   |   |
| 1 | Justin Knowles | Okemos | $2,500 |
| 2 | Mason Brantley | Detroit | $1,250 |
| 3 | Scott Matthies | Owosso | $750 |
| 4 | Gerald Sikora | Ecorse | $600 |
| 5 | Carleton Chambers | Detroit | $450 |
| 6 | Lonnie Jones | Ypsilanti | $450 |
| 7 | Carter Milasinovich | Shelby Twp | $400 |
| 8 | Corey Miller | Waterford | $400 |
| 9 | Michael Calhoun | Waterford | $350 |
| 10 | Aaron Lorincz | Centerline | $350 |
| 11 | Robert Wood | Waterford | $350 |
| 12 | John Robertson | Waterford | $350 |
| 13 | Brian Waliczek | Frankenmuth | $300 |
| 14 | Jesse Koch | Flint | $300 |
| 15 | Nick Beach | Muskegon | $300 |
| 16 | Matthew Coleman | White Lake | $300 |
| SR | Jim Hall | White Lake | $150 |