Hampton Inn & Suites
Group Name: Michigan State 
Group Code: DUS
Check-in: March 13, 2020
Check-out: March 15, 2020
Address: 16400 Southfield Rd
                 Allen Park MI 48101
Phone: 313/383-9730
To Make Reservations – Click Here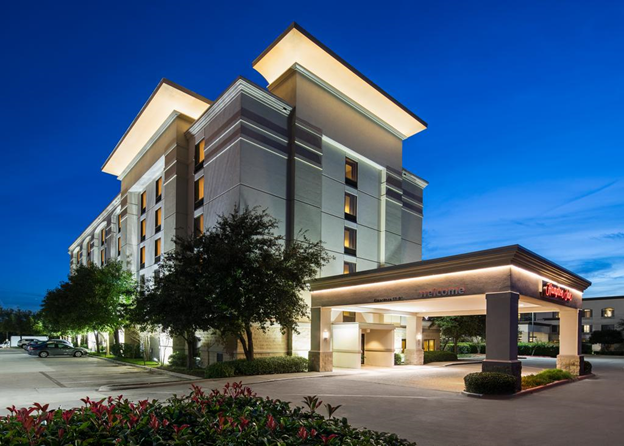 2019 Michigan State Masters
Hosted this year by M-66 Bowl, Battle Creek
NICK COOPER WINS MICHIGAN STATE MASTERS AT M-66 Bowl
Nick Cooper of Flint won the 2019 Michigan State USBC Masters Tournament at M-66 Bowl in Battle Creek by defeating Aaron Lorincz of Centerline 434-405 in the championship match.
Cooper qualified ninth with a six-game score of 1383. In match play he defeated 2017 Masters Champion John Nolen of Waterford 421-393, James Ruoff of Battle Creek 497-451,  Mike Chism of Farmington Hills 449-418, and Robert
Hutchings of Marshall before meeting Lorincz. Cooper earned $1,800 for winning the tournament.
Lorincz defeated Robert Wood Jr. before getting sent to the losers bracket by 2012 Masters Champion Brian Waliczek 515-398. Once in the losers bracket Lorincz defeated Austin Baker of Holland 418-380, 2009 Masters Champion Tom Smallwood 467-463, Chism 453-449, and Daniel Pollak of Clinton Twp. 392-367 to reach the championship match. Lorincz earned $900 for finishing second.
Hutchings finished in third place earning $650. Hutchings defeated 2016 Masters Champion Cory Hines 434-380, and Smallwood 450-421. In his next match, Hutchings tied Waliczek with 415 and won the two-frame roll-off 38-28. Hutchings was then sent to the losers bracket by Cooper where he lost to Lorincz.
Pollak finished fourth and earned $500. Pollak defeated Jason Rasinske of Dimondale 516-416 and then lost to Chism 494-406. Once in the losers bracket he defeated Chris Steward of Waterford 466-400, Corey Miller of Waterford 417-406 and Waliczek 485-441 before losing to Lorincz 392-367.
Kyle King of Sterling Heights was the top qualifier with 1501 and finished tenth. King also bowled the high game of 300.
Youth bowler and Michigan Junior Masters winner James Ruoff qualified sixteenth and finished twelfth. The $325 that he would have won will be deposited into his USBC S.M.A.R.T. account to be applied toward scholarship points.
The field of 53 bowlers averaged 232.7 during the six games of qualifying. The top 16 qualifiers averaged 215.8 during match play.
The Michigan State USBC Masters Tournament is a USBC certified event operated by the Michigan State USBC Association.
Entire Entry fee was
applied to the Prize Fund
PL

 

NAME

CITY

AVERAGE

WINNINGS

 

1

 

Nick Cooper

Flint

227.38

$ 1,800.00

2

 

Aaron Lorincz

Centerline

217.27

$       900.00

3

 

Robert Hutchings

Marshall

216.71

$       650.00

4

 

Daniel Pollak

Clinton Twp.

222.05

$       500.00

5

 

Brian Waliczek

Frankenmuth

229.71

$       375.00

6

 

Mike Chism

Farmington Hills

232.57

$       375.00

7

 

Corey Miller

Waterford

227.43

$       350.00

8

 

Thomas Smallwood

Saginaw

240.86

$       350.00

9

 

Austin Baker

Holland

215.42

$       325.00

10

 

Kyle King

Sterling Hgts.

233.25

$       325.00

11

 

Chris Steward

Waterford

222.25

$       325.00

12

 

James Ruoff

Battle Creek

216.92

$       325.00

13

 

Jason Rasinske

Dimondale

219.40

$       300.00

14

 

Cory Hines

Jackson

223.40

$       300.00

15

 

John Nolen

Waterford

217.60

$       300.00

16

 

Robert Wood Jr.

Waterford

206.20

$       300.00
Senior Non-qualifier
| | | | | | |
| --- | --- | --- | --- | --- | --- |
| 17 |   | Anthony Moses | Southfield | 212.16 | $       150.00 |