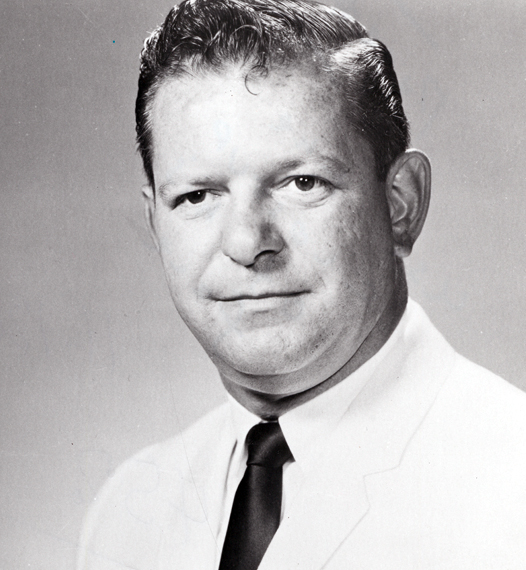 He quit baseball at the age of 21 to join Ebber (Sarge) Easter (67 years old) as the youngest-oldest duo ever crowned BPAA National Doubles champions. Lubanski was one of the last of the top stars to use a two-finger ball. He also was a member of BPAA championship teams in 1952, 1953, 1954 and 1964.
His first title in ABC Tournaments, came in 1951, in the team all events. In 1959, Edward (Ed) became the second man in history, to win four eagles in one USBC Open Championships tournament. He also won the singles and all events that year. He also won second place in the Classic team in 1969, 3rd in Classic team in 1963, 4th in Class team in 1962. He also has five other top ten finishes in the ABC tournaments. His 41-year ABC average is 200 and his Masters average for 161 games in 203.
Ed won the state team event in 1953,1954, 1958, and 1960. He also won the doubles in 1957, the singles in 1953 and the all events in 1957. He won the City (Detroit) doubles in 1954 and 1972, the singles in 1953, the all events in 1954 and 1972 and team event in 1959 and 1968.
Ed has 11 sanctioned 300 games and three 800 series with an 815 high He also holds the rare distinction of having bowled back to back 300 games on television.
In 1959 he was voted "Bowler of the Year" He also made the Bowling magazine 1st team "All American" team in 1958 and 1959. He was on the second team in 1960 and 1961.
He was elected to the Detroit Bowling Hall of Fame in 1968 and to the ABC Hall of Fame in 1971, now joining the Michigan State BA Hall of fame.