1978 - Minnie Sackerman Seiler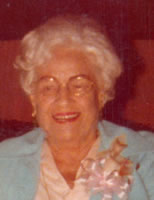 Born in Scotland and coming to the United States at the age of 15, Minnie did not turn to bowling until the age of 35 when she threw her first ball down the lanes in Flint under the tutelage of the nationally renowned Hall of Famer, Mrs. Floretta McCutcheon, who recognized her potential. 
An athletic woman who enjoyed all sports winning titles in golf and competing in trapshooting and swimming, it was in bowling that she achieved her most spectacular success, both as a competitor and as an administrator. 
Minnie was the organizer, captain and anchor bowler on the world famous Fanatorium Majors for 18 years when she turned the captaincy over to her fabulous teammate Marion Ladewig in 1948. She was an early instructor of Mrs. Ladewig and for several years they bowled together as doubles team in local, state and national tournaments. 
She indeed left her mark as a bowler, carrying a 193 average at the peak of her career and recording two 700 series, however, it was her achievements as Secretary of the Michigan Women's Bowling Association that made Minnie Sackerman a household name, not only in Michigan, but throughout the country. 
Elected State Secretary in 1936, Minnie held this office for 27 years when she relinquished her duties in 1962. Prior to her election the largest entry in the state tournament boasted only 56 teams and took only two weekends to roll off. During her 27 years she played a major roll in building up the entry to 1,684 teams in 1962 and was the third largest State Tournament in the country.