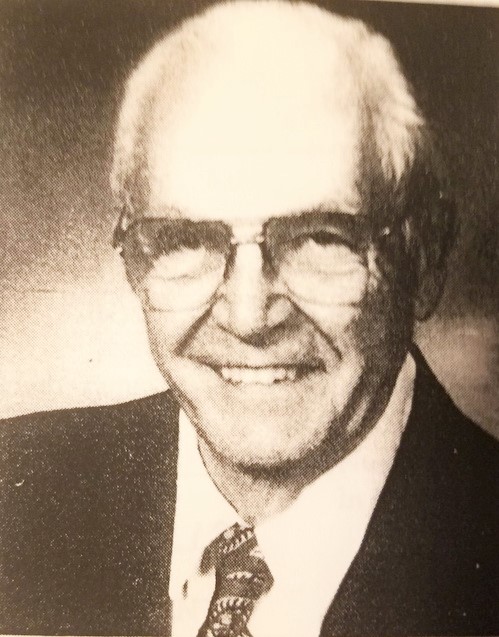 Merle was born in Charlotte, where his bowling career began. He moved to Hastings in 1948 where he worked for the post office for 25 years.
He became secretary of the Hastings City Bowling Association, and served there for 13 years. While secretary of this association, he always had upward of 50 teams entered in the Michigan State BA tournament, all from a small 18 lane house.
He was elected MSBA Zone # 6 Director where he served for 12 years. He continued up the ranks and served as President in 1980 and was made a life member by the state association
He was appointed as Tournament manager for the state under Paul Dye, who was the secretary of the MSBA at that time. When Paul retired, Merle was elected Secretary-treasurer of the MSBA. He served in this office for 10 years. Under Merle the MSBA had the largest state tournament in the USA with over 3000 teams. He was the first secretary to hold the tournament in two houses, and the first to have a $300,000 prize fund.
Merle also served as President of the MS Senior's. He was the recipient of the Michigan State "Man of Year" award, and we are proud to now induct him into the Michigan State Bowling Association Hall of Fame.