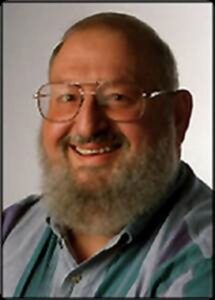 Matthew Fiorito is being inducted into the Michigan State USBC BA Hall of Fame for Meritorious Service
Matthew began his love for bowling in northern Ontario Canada at the age of 12 settling pins. He later worked as counter manager at the center and at the age of 18 was averaging 200 and giving lessons. He began covering bowling as a sports writer in Canada.
In 1968 he moved to Milwaukee and landed a job as a sports writer. As part of an assignment he covered the PBA Miller Open in Milwaukee in 1969 and has been covering the PBA ever since. In 1978 he became the sports editor of the daily Waukegan (Illinois) News Sun, where he restored the weekly bowling page.
In December 1984 he joined the Detroit Free Press and the rest is history. He covered the PBA in August of 1985 and his bosses at the Free Press were so impressed he began writing a weekly bowling column.
During his career at the Free Press he won a dozen individual writing awards and two general excellence awards (best overall in the United States) from the PBA. He also won 19 writing awards from the American Bowling Congress, including two national first place awards.
He received the Meritorious Service award in 1988 and the Bowlers Achievement Award in 1989 from the Greater Detroit Bowling Association. In 1996 he was inducted into the Detroit Bowling Hall of Fame. In 2008 he received the Thomas McKay award for a lifetime of contributions to the sport of bowling.
He was inducted into the inaugural class of the Michigan High School Bowling Coaches Hall of Fame in 2003, Michigan Majors Bowling Hall of Fame in 2004, PBS Hall of Fame in 2005,and the Bowling Writers Association of America Hall of Fame also in 2005.
For six years he served on the American Bowling Congress Hall of Fame Committee and served over 20 years on the Detroit Bowling Hall of Fame Committee.