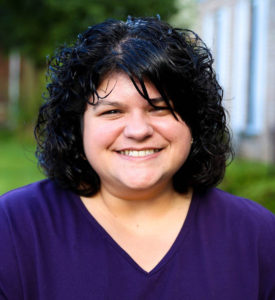 The Michigan State Women's Bowling Association Hall of Fame inductee for Superior Performance for 2014, is Michelle Ewald. 
When picking the person who will receive this honor, the committee goes over all of the credentials submitted, and the list for Michelle is very LONG. 
Michelle's influences were first and foremost her parents, especially her dad who was the "driver" to league and weekend tournaments for many years. Next were her brothers and her coach Dan Ottman.
Just to name some of her accomplishments as a youth bowler: She holds 21 Michigan Junior Masters Association titles, she was the first female youth in the Detroit YABA association to bowl a 300 game, she holds a national record for the most 298's and 299's for a female youth bowler, she was a finalist in the Coca Cola Youth and finished 4th at the Nationals. 
Moving into the adult leagues, the honor scores and accomplishments continued. Her highest average was 232; she has had 21- 300 games, and 5- 800 series – the highest an 823. 
She holds titles in the Detroit city tournament, taking 1st place in team, 8 times since 1999. She also had a 1st place in doubles and singles in the 2010 tournament. She has also been a member of the Detroit All City teams (either 1st or 2nd) from 1998-2012; also winning the Detroit Queens in 2004, 2007 and 2009. Several more awards were won in the TNBA tournaments, including in 2002 a 1st place in doubles/scratch. 
Bowling in the Michigan State WBA tournament, there have been 4 first place finishes with her team, (2003, 2005, 2008, and 2012) a first place doubles in 2012 and 2nd place doubles in 2007. 
Other honors include: The Michigan State Women's Bowling Association Star of Tomorrow in 1993, the 1996 WIBC Alberta E Crowe Star of Tomorrow award, inducted into the Detroit Hall of Fame in October 2012, and in 2000, broke the WIBC- 5 person team series score , with a 3557 bowling with the "Turbo 2-N1 Grips/ Remerica Realtors' team. 
Michelle has also served as head coach for the Bishop Gallagher High School Co-ed bowling team, she has been an Ambassador in Australia and Scotland; holding coaching clinics with local youth and adults, and has served as a league secretary. 
Michelle, with all of your accomplishments; your induction into the Michigan State WBA Hall of fame is well deserved.