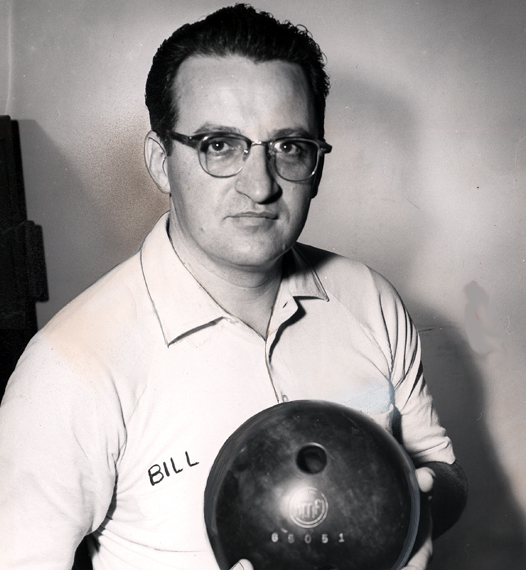 Bill Bunetta was one of Detroit's top All Star bowlers as a member of the famous E & Band Pfeiffer teams. He has three Michigan State titles; Singles in 1949, Doubles in 1953 and All Events in 1954. He also has five ABC titles; Team All Events in 1950, Team in 1952, Classic Team in 1963 and 1967 and Classic Doubles in 1975.
In 1959 he was the Chicago Individual Match Game Champion after leaving Detroit to become a member of the strong Munsingwear quintet.                                                                                
He was one of the first members of the PBA and became the "Professional's Instructor". He was an outstanding instructor and has conducted bowling clin­ics in hundreds of cities across the country and has probably traveled more miles in this endeavor than anyone connected with our sport.
With his knowledge of the game, he became an outstanding "color" an­nouncer on various television network shows.
Bill has 13 sanctioned 300 games and 139 in other various forms of com­petition. He also has 3 sanctioned 800 series and 24 others in other unsanctioned competition. His high sanctioned series was 824 on games of 224 – 300 – 300. His highest career average was 224.
Bill was inducted into the ABC Hall of Fame in 1968 and the Detroit Hall of Fame in 1973 and he is also a member of the Fresno Hall of Fame.