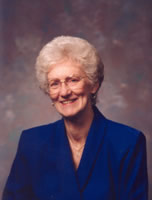 Mary, a champion bowler today, began setting records in 1963-64 when she was a member of the team which won the State title and in 1966 she was the State Singles and All Events champion. To date, on the State level, she has a total of 3 team, 1 doubles, 1 singles and 5 all events titles to her credit beginning with the 63-64 season thru 1981 when she won her last All Events title with an 1893. 
On the local level, Mary has been a champion at least one or more times in each event in the Detroit WBA Tournaments. She has been Detroit's Bowling Queen 5 times and Detroit 600 club winner 3 times. 
Mary was a member of the WIBC FIQ Team bowling in Winnipeg, Canada in 1981 which received the Gold Medal for first place. She also won the Gold Medal for Singles and now holds 2 FIQ records for her 3-game total of 671 and her six game total of 1265. 
During her bowling career she has carried averages from 195 during 63-64 to her present averages of 201 and 199. She has a total of 17 sanctioned 700 series with her highest of 738 in 1981. 
Mary was elected to the Detroit Hall of Fame in 1978.