2011 - Mitch Jabczenski Sr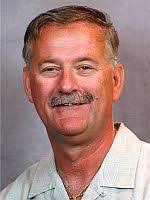 Mitch Jabczenski Sr. is being inducted into the Michigan State USBC BA Hall of Fame for his superior performance on the lanes.
Jabczenski was the member of the 1987 ABC Team All Events champion and holds a 203 lifetime ABC/USBC tournament average for 38 years.
He has three Michigan State titles including two team titles in 1979 and 1984. The other title is the Michigan State Senior Masters.
Locally he has three team and one doubles titles. Additionally he has 11 All-City honors and six Senior All-City honors. He was elected into the Detroit Bowling Hall of Fame in 1994.
He has four Michigan Majors titles and is a member of the Michigan Majors Hall of Fame, elected in 1983. He also was Michigan Majors Bowler of the Year in 1990.
He also has seven PBA Regional titles.
His high career average is 237, owns fifty-eight 300 games and nineteen 800 series with an 846 high.
The Michigan State USBC BA proudly welcomes Mitch Jabczenski Sr. to the Michigan State USBC BA Hall of Fame