Due to COVID-19 restrictions and on-going required protocols to our centers, Check-In will be different this year.
Click Here for the check-in sheets showing your lane assignment for:      
Friday – May 14th: Open – Women
         Saturday – May 15th: Open – Women   
                                   Sunday – May 16th: Open – Women                                
When you arrive at the center for your squad time,

 if you have no changes

, please report directly to your assigned lane.
Only Bowlers with changes need to come to the tournament office.
Masks are required to enter, move about or leave the center. You may take your mask off if you are eating, drinking or on the lane bowling, otherwise current orders mandate that you wear your mask. Social distancing is required.
Are you certified? — please check under the "member" column on the check-in sheet. If it is blank, you are not currently listed as a member and must become one prior to competition. Please visit: http://www.bowl.com/Join/. PLEASE do NOT wait to the day of the tournament. You must be a member prior to rolling even one ball. If you are listed on bowl.com, please print and bring with you if you do not have your current membership card. If you do join on-line, please print a copy of your receipt.
Failure to follow any state or center required mandates will result in expulsion from the center, the tournament and forfeiture of entry fees.
The 2021 Seniors Tournament
The Michigan Senior Tournament is a Handicap Championship tournament, offered each spring, for bowlers age 50 and over as of April 1st. Competition is conducted in 6 age classes in both Open and Women's divisions for Doubles, Singles and All Events. The Doubles Class is determined by the age of the youngest partner. The 1st place All Events winner for each class is eligible to represent Michigan at the USBC National Senior Tournament.
Be sure to save with a DIFFERENT name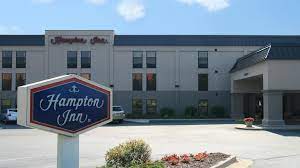 The Hampton Inn, Grand Rapids North is offering special rates for the Senior Tournament.
500 Center Dr NW, Grand Rapids, MI 49544
Phone:  (616) 647-1000
Rate: $99+ tax
Click here for the link for May 4-9
Click here for the link for May 11-16
The 2019 tournament was hosted by Town 'n Country Lanes, Westland