Our Events & Announcements
***WOMEN'S TOURNAMENT UPDATE***
Unfortunately, we have reached the time where we have to cancel the 8:30 AM squad. As of now, the 1:30 PM squad is still on schedule.
Bowlers affected by the power outage can call the office to reschedule or use the refund form below.
We still hope that yesterday's bowlers who did not finish will be able to return to Westland Bowl today, after their team event, to complete their games.

For the teams affected by the power outage, if you want to reschedule,
please call the office at 616-635-2032.
For a refund, please complete this fillable form: Refund Form
TEN PIN TOPICS - This is YOUR Newsletter
Other State & National Events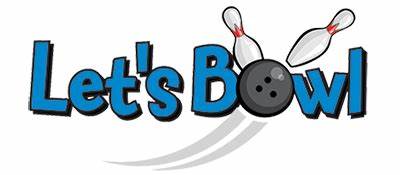 USBC National Convention:
2023 Convention – April 24-27
South Point, Las Vegas Nevada
2023 – Reno, Nev.
2024 – Las Vegas, Nev
2025 – Baton Rouge, La.
2026 – Reno, Nev.
2027 – Las Vegas, Nev
2028
2029 – Reno, Nev
2030 – Las Vegas, Nev
2031
2032 – Reno, Nev
2033 – Las Vegas, Nev
2023 – Las Vegas, Nev
2024 – Reno, Nev.
2025 – Reno, Nev.
2026 – Las Vegas, Nev
2027 – Cincinnati Ohio
2028 –
2029 – Las Vegas, Nev
2030 – Reno, Nev
2031 –
2032 – Las Vegas, Nev
Youth National Events:
Youth Open Championships – TBD
National Queens, Masters, Seniors
Queens: TBD

Senior Queens: TBD
Masters: TBD
Senior Masters: TBD
Senior Championships: TBD
   

Other Tournaments/Events of  I

nterest