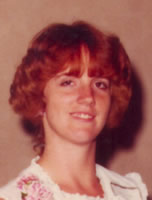 Sandra Jo started bowling at an early age and kept at it to earn many awards. Her State Honors include All Events title in 1982 with a total score of 1890. That same year, she was also Doubles Champion. She has participated in seven of the Michigan Queens Tournaments and made the step-ladder finals the first year, finishing fourth. 
Sandra Jo carried a 200 average plus, the last few years and as high as 212 in 1988. Her highest series is 720 and the perfect game eluded her in 1987 when she rolled a 299. 
Locally, she has been an All Events Champion and holds three Doubles Titles, the highest score rolled was 1344 in 1983. 
She was top qualifier in the WIBC Queens Tournament in 1989 in Bismarck, North Dakota. 
She was a member of Team USA in 1986-87 and was All Events Exhibitions Champion in the Netherlands. She participated in the 1987 FIQ Tournament winning a Gold team medal. Setting a world record in All Events, she won the Gold medal and went on to win the Bronze in the Trio Competition. 
1987 was her lucky year. She was also a winner in the Tournament of Americas in Miami, Florida. 
In her young life, she has done a lot of traveling, collecting titles along the way. She was the first amateur to win the LPBT Tournament in South Bend, Indiana in 1989 and was high Qualifier in the Peterson Classic in 1987-88. 
She is active locally, is a league president and a member of the Coldwater WBA Board of Directors for six years. Was inducted into the local Hall of Fame in 1988, was named Branch County Female Athlete of the Decade and Bowler's Journal Female Amateur All American in 1987.
We wish Sandra Jo the best of luck in her future endeavors and that she adds more titles to those already earned.