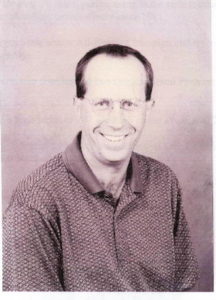 The Michigan State USBC BA proudly honors the addition of Gordy Frances to the Michigan State USBC BA Hall of Fame  in the Veteran's category.
Gordy has a long record at the  local, state and national level.
In the Michigan State Tournament, he was a member of the winning team in 1978 and doubles in 1989. 
1989 was a good year for Gordy, as he recorded a 300 game at the ABC Championships en-route to a seventh place finish in all-events with a score of 2000.
Locally, he has four team titles in the Grand Rapids City Championships. Ten times he's made the all city team and has captained it four times.
He has had forty-three 300 games and twenty 800 series with an 848 being his high. His high career average was a 235.