2008 - Gordon H. Slauter Sr.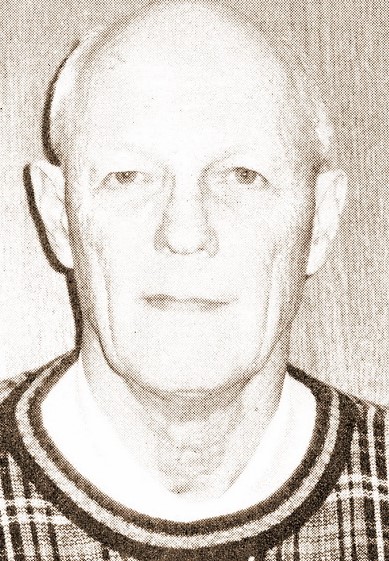 Gordon is being inducted into the Michigan State USBC Bowling Hall of Fame for his Superior performance on the lanes, as well as his tremendous support and promotion of the sport of bowling in the state of Michigan. While bowling for 45 plus years, Gordy, as he is well know, has a career high game of 300 and a high series of 802. His lifetime high average is a 216. On the local level, Gordy has won several titles while competing in the Greater Grand Rapids Association tournaments, including the actual team even t in 1977, actual doubles in 1961 and actual all-events in 1970, 1973 and 1980. Gordy was named to the Greater Grand Rapids Bowling Association all-city team for the 1979-80 season.
Gordy was twice invited to participate in the World Invitational's and also competed in the All-star Matches held in Dallas, Texas in 1964. Also in 1964 he won the Michigan Match game Championship which was sponsored by the BPAA. In 1980 Gordy won the Michigan State Bowling Association Tournament actual all-events title with a score of 1966.
Gordy is very innovative and always looking for new ways to make the sport grow. In the 1993-94 season he developed a league concept called the Weber Cup. In 1980 Gordy received an award from the Michigan BPAA for creating and organizing the Lakeshore Bowling Proprietors Association. He inaugurated the 800 Club Charity Tournaments which enabled both bowlers and spectators to raise money for their favorite charity.
 Any person that has known Gordy will have to admit, that while one may not always agree with his ideas, there is no doubt that he has succeeded in getting those involved thoroughly think through his propositions and new concepts for the sport of bowling. Gordy still has a passion for keeping the integrity in the game. He has never been one to stand on the side lines and watch, but to jump in and get people thinking of new ways and formats to try and enhance our fine sport.
Gordy was inducted into the Greater Grand Rapids Bowling Hall of Fame in 1996 for his Superior Performance and his endless promotion of the game of bowling.
It is with great honor that we induct Gordon Slauter into the Michigan State USBC Bowling Association Hall of Fame for his  superior performance on and off the lanes.