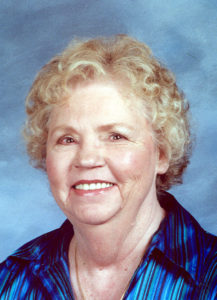 For giving of her time and talent to the Michigan Women's Bowling Assn. and the Pontiac Women's Bowling Assn., Janet is very deserving of being inducted into the Hall of Fame for Meritorious Service.
Janet is currently the 3rd Vice-President, having moved up from 5th and Director No. 11, serving a total of 24 years. She is Chairman of the Queen's Tournament Committee and the Scholarship Committee. She has served as Chairman and Member of the Awards Banquet Committee, as well as serving on many of the other committees to which she was appointed. Janet is also Chairman of the newly created Senior Queen's Tournament. She has served 14 years on the Michigan State YABA Committee and has attended at least ten YABA National Workshops.
Janet was given the honor of being named the MWBA Secretary of the Year in 1996.
In the Pontiac Women's Bowling Association, Janet has served as Director, Sgt-at-Arms, 2nd and 3rd Vice President and finally as Secretary-Treasurer, which position she has held for 22 years. Locally, she has initiated the All City Team and the 500 Club Tournament of which she is the Manager. She is also a member of the Joint Promotion Committee. For all her efforts she was given the Pontiac WBA All City Award for Outstanding Service in 1990 and the 25 Year Service Award as a Board Member 1967-1992.
Jan has participated in 47 Michigan WBA Tournaments as well as 34 WIBC Tournaments and 38 years as a local Delegate to WIBC.
As you can see, Janet is involved in all aspects of bowling activity and is a welcome addition to the Hall of Fame.